Jack Delaney:  When Alphabet Inc (NASDAQ:GOOGL) reported Q2 earnings, the Google stock price surged more than 16%. That surge added nearly $70 billion in shareholder value in a single session – a record on Wall Street, according to Money Morning Defense & Tech Specialist Michael A. Robinson.
We expect another bump in GOOG stock soon, as Google Q3 earnings are announced after the bell today.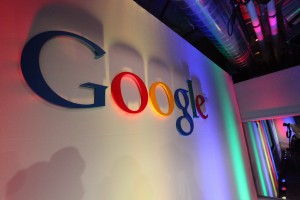 Even with these surges, the Google stock price is attractive because of the company's massive year-over-year profits. Google, now known as Alphabet Inc. (Nasdaq: GOOG, GOOGL), reported $14.44 billion in profit on $66 billion in revenue in 2014.
Roughly 90% of Google's revenue comes from online advertising. From the Q2 reports, Google isn't slowing down in generating advertising revenue.
For Q2, Google reported an 11% increase in total advertising revenue from the same time in 2014.
All these numbers are impressive, and what's more impressive is that Google has more projects in the works that will continue to support Google stock.
Take a look…
Google Stock to Surge on Car Technology and Robotics
Google's more than just a search engine. It's becoming a leader in future innovation…
Tesla Motors Inc. (Nasdaq: TSLA) may be leading the way in electric cars, but Google is at the forefront of driverless cars. Under Google, driverless cars have totaled more than 2 million miles.
Mark Fields, CEO of Ford Motor Co. (NYSE: F), believes that fully autonomous vehicles will be available by 2020. The Institute of Electrical and Electronics Engineers believe that up to 75% of all vehicles will be autonomous by 2040.
And Google's innovation goes beyond the auto industry…
In 2013, Google purchased the engineering and robotic design company Boston Dynamics. It's best known for its quadruped robot designed for the United States military known as BigDog.
It appears that Google has a different vision for Boston Dynamics than just military usage…
It vowed not to pursue any military contracts in the future. This indicates that Google has a plan for retail applications. According to a list of mergers and acquisitions, Google has acquired companies specializing in robotic arms, humanoid robots, robotic wheels, and robotic cameras.
Innovation ensures the longevity of a company, but these numbers also show why GOOG stock is a buy today…
Google Stock Price a Strong Buy Now
After last quarter's earnings report, Robinson stated, "Google turned Wall Street on its ear with a combination of higher sales and stricter cost controls that showed the firm is a profit powerhouse."
Robinson believes that Google is ruthlessly devoted to today's bottom line. In Q2, sales climbed 11% higher from the same time a year earlier.
He also believes Google's new chief financial officer, Ruth Porat, brings a rare combination of investment banking, finance, and high-tech expertise as the former CFO of Morgan Stanley (NYSE: MS).
Google is in a strong position with its current leadership, and it's also well-positioned in an industry receiving a shakeup…
Want More Great Investing Ideas?