If you never covered the short, then you never went long either. Those decisions would have resulted in lagging a buy-and-hold S&P 500 investor by 86.46%, which is the loss on the short added to the missed opportunity on the long side of the market.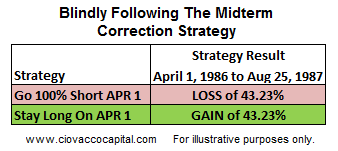 1994: Not A Text Book Midterm Year
Since 1994 was marked by fears about rising interest rates, we recently covered it from a strategy perspective. If your midterm game plan called for selling your stocks and going short on April 1, 1994, it would have been a painful decision. Rather than seeing the yearly 1994 low in the fall as the midterm schedule calls for, stocks made their low for the year on March 31, 1994.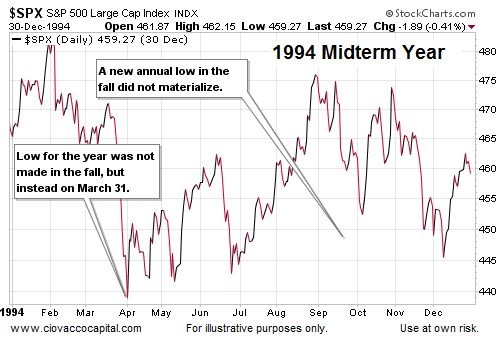 Not only did the midterm strategy not work well in 1994, it also could have significantly impacted your returns in a negative manner in 1995.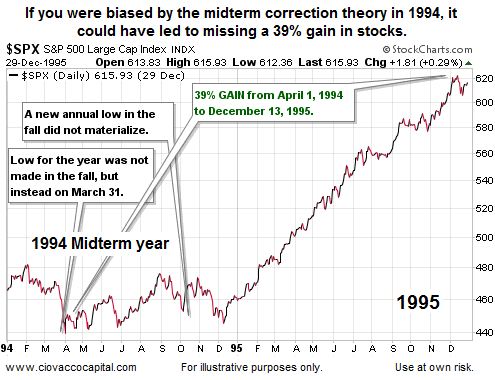 If your strategy was to cover your short after stocks made a new low for the year in the fall of 1994, then you never would have covered the short in 1994.