Kent Moors: Natural Gas Stocks 2014: As the rush to export liquefied natural gas (LNG) gathers steam, our portfolio is primed for even bigger gains.
Make no mistake, companies involved with exporting LNG are not only at the top of the "natural gas stocks 2014" list – they're set to hand us one of the best investment opportunities of the decade.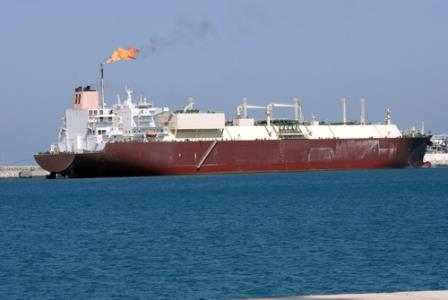 That's a stunning reversal from just seven years ago, when everyone agreed the U.S. would be using LNG imports to meet 15% of its gas needs by 2020.
However, the unconventional shale boom (shale, tight, coal bed methane) has changed everything we used to think about natural gas.
Now, even the most conservative Russian estimates acknowledge that the U.S. could be providing between 6% and 8% of all LNG exports worldwide by 2020.
In fact, you can already add Cheniere Energy Inc. (NYSE: LNG) to your list of natural gas stocks 2014 to buy. It's already garnered no fewer than five huge multi-billion dollar 20-year contracts with some of the largest European and Asian importers.
But new developments have suddenly thrown up another hurdle that threatens to delay all of this economic promise.
Here's the countermove that's brewing in Washington, D.C. right now…
A New Wrinkle in the LNG Export Debate
At the 11th hour, the Environmental Protection Agency has now stepped in.
At issue is the application by Sempra Energy (NYSE: SRE) for permission to export LNG from a terminal at Cameron, La.
You see, despite the fact that the Department of Energy (DOE) authorized exports in this case over a month ago, the Federal Energy Regulatory Commission (FERC) must still approve the construction and operation of Sempra Energy's LNG export terminal.
That's where the Environmental Protection Agency (EPA) has figured in.
The U.S. environmental regulator has again raised concerns about what the export of LNG may mean to the aggregate production of natural gas.
Specifically, the EPA has recommended that FERC review the proposed Sempra Energy export project to determine the potential environmental effects of more natural gas drilling. The EPA released its findings on March 3, but FERC only published its findings on Friday (March 28).
In its findings, the EPA urged FERC to weigh the indirect greenhouse gas emissions and other environmental effects that would result from the increase in gas drilling required to supply exports from the Cameron plant.
Now both sides on the issue of drilling regard the EPA assessment as a new wrinkle in the debate over how much LNG should be exported from the United States.
FERC should "consider the extent to which implementation of the proposed project could increase the demand for domestic natural gas extraction, as well as potential environmental impacts associated with the potential increased production of natural gas," the EPA said in response to the commission's draft review of the project.