And just four days later, the Wall Street Journal ran an investing column that came to the same basic conclusion.
Citing an "enormous body of academic research," the Journal concluded investors should always have some money in stocks.
There's just one problem. A Wall Street money manager quoted in the column said that investors should likewise make sure they have exposure to emerging markets.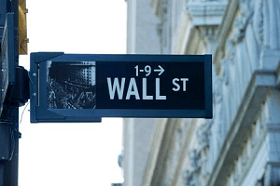 When I read that statement, I was floored. This may be the worst investment advice Wall Street ever gave.
Here's why…
Two Reasons Why Wall Street Couldn't Be More Wrong
First, the one sector you should always be in on is high tech. Second, emerging markets have largely been a money trap for investors over the past two years.
So today I want to talk to you about a much better way to not only crush emerging market returns – that's easy – but also blow away the overall market.
Don't get me wrong. Of course, tech investors can make money overseas – if they are very selective and work long hours to find high-quality firms.
But to seek broad exposure to emerging markets is a horrible idea. No, the Journal didn't say this explicitly, but it implied that average investors ought to consider offshore exchange-traded funds (ETFs).
To test that "theory," I looked up a few ETFs focused on emerging markets. And what I found disturbed me.
Just look at iShares MSCI Emerging Markets (NYSE Arca: EEM). It's a diversified ETF that gives investors broad overseas exposure. On paper, it sounds promising, because emerging markets often have faster-growing economies than here in the United States.
Straight up, EEM is a flat-out loser. Over the past two years, it's lost 1.5% of its value. Compare that to a 36.5% gain for the Standard & Poor's 500 Index over the same period.
Then there's the Vanguard FTSE Emerging Markets ETF (NYSE Arca: VWO), which is down more than 1% over the last two years. And the Schwab Emerging Markets Equity ETF (NYSE Arca: SCHE) is at breakeven.
Let me see if I got this right. These fund managers managed to lose money during an historic bull market?
Don't let Wall Street steer you wrong – here's where you should invest your money instead…
Profit from American Know-How with This Tech ETF
By contrast, American high-tech and life-sciences firms have pushed the market higher and higher over the past two years. Just as they have done throughout our nation's history.
From the steam engine and the lightbulb to the semiconductor and the smartphone, U.S. technology changes the world around us, creating new wealth along the way.
As I often remind you, the road to wealth is paved with high tech.
That's why I think investors should look at the Guggenheim S&P 500 Equal Weight Technology ETF (NYSE Arca: RYT). It holds more than 70 stocks, each of which is equally weighted.
RYT is a broad play on the U.S. tech sector. It covers IT services (23.88%), semiconductors (22.5%), and software (17.09%).
It holds nameplate U.S. tech companies like Apple Inc. (Nasdaq: AAPL), whose mobile and computer products are ubiquitous throughout the world. RYT also holds Microsoft Corp. (Nasdaq: MSFT), offering a great play on software and PC gaming.
Then there's Intel Corp. (Nasdaq: INTC), a broad play on the booming semiconductor industry. RYT is also invested in a Facebook Inc. (Nasdaq: FB), a leader in both social media and the mobile revolution.
But those household names are just a taste of RYT's enticing investments. Some of the fund's other holdings that have great technology and excellent financials include:
FLIR Systems (Nasdaq: FLIR) is the world's leading designer, manufacturer, and marketer of thermal imaging cameras. FLIR's infrared technology is truly innovative. The Wilsonville, Ore.-based company has been around since 1978, when its vehicle-mounted imaging systems were ahead of their time. Now the company has expanded to operate in many different segments, including transportation and traffic, home improvement, maritime, and law enforcement. FLIR has a market cap of $4.26 billion and operating margins of 16.4%, and it earns nearly 9.5% on stockholder equity.
Akamai Technologies Inc. (Nasdaq: AKAM) may have low name recognition among consumers, but its technology is so prevalent that if you have ever made an online purchase, streamed a video, or downloaded a song, then you have likely used Akamai's cloud service. It was formed in 1998 by a team from Massachusetts Institute of Technology and ranks as a leading provider of cloud computing services. With a market cap of $9.8 billion, the firm has operating margins of 26% and earns nearly 12% on stockholders equity.
Qualcomm Inc. (Nasdaq: QCOM) offers some of the most innovative wireless communications technology on the market. The San Diego-based company has aligned its growth strategy to directly benefit from the mobile boom. And that's why the company is focused on its Snapdragon smartphone processor "platform." Snapdragon is a study in miniaturization – it condenses more than the usual number of functions into a normal-sized chipset. Qualcomm has a market cap of $125.8 billion, 29.6% operating margins and a return on equity of 18.7%.
SanDisk Corp. (Nasdaq: SNDK) is a top supplier of flash memory products. The company offers a great investment angle on the mobile revolution. Pretty much every major handset manufacturer uses SanDisk's flash memory solutions in one way or another. The Milpitas, Calif.-based company's memory products are also used in data centers, which means it has a direct tie-in to the cloud and Big Data  And its memory cards are one of the preferred methods of data storage in the immensely popular cameras from GoPro Inc. (Nasdaq: GPRO). SanDisk has a market cap of $19.7 billion. Its operating margin is 26.7%, and its return on equity is 17%.
Cognizant Technology Solutions Corp. (Nasdaq: CTSH) specializes in information technology and consulting services. Since 1994, the Teaneck, N.J.-based company has been providing global IT solutions. It has more than 50 operations centers worldwide, which house more than 187,000 employees. Cognizant has partnerships with top tech companies like Adobe Systems Inc. (Nasdaq: ADBE), a leading provider of creativity software like Photoshop, and Cisco Systems Inc. (Nasdaq: CSCO), a top networking equipment provider. In turn, both Cognizant client companies are also held by RYT. With a market cap of $27.2 billion, Cognizant has operating margins of 19.1% and earns 22% on stockholders equity.
At around $82 per share, RYT covers a lot of ground with a cost-effective price.
Over the last two years, this winning ETF has gained some 56%, beating the S&P 500's 36.5% return during the same period by more than 50% – and absolutely creaming those emerging market ETFs I mentioned earlier.
And RYT is one of those foundational plays that are more stable than individual tech stocks in a volatile market.
In other words, you can cash in on the nation' tech boom, beat the market, and still sleep soundly – which is something Wall Street perhaps secretly wishes you wouldn't do.
Along the way, you'll also be adding steadily to your net worth with the greatest wealth machine the world has ever known – American technology.
What's your favorite American invention? How about among more recent innovations? Have you ever made a killing by investing in a specific technology? We want to hear about it. Let us know in the comments below.
Written By Michael Robinson From Money Morning
We're in the midst of the greatest investing boom in almost 60 years. And rest assured – this boom is not about to end anytime soon. You see, the flattening of the world continues to spawn new markets worth trillions of dollars; new customers that measure in the billions; an insatiable global demand for basic resources that's growing exponentially ; and a technological revolution even in the most distant markets on the planet. And Money Morning is here to help investors profit handsomely on this seismic shift in the global economy. In fact, we believe this is where the only real fortunes will be made in the months and years to come.