Michael Robinson: Back in the late 1990s, my wife was expecting our second daughter and we were really anxious to buy a home.
But the real estate market was soaring… prices were insane.
I can't tell you how many times we lost out on a house we really liked because some other buyer was willing to pay 25% or more above theasking price – or was an "all-cash" buyer.
I never play that game – and never pay more than list.
Although real estate agents urged me to "look at the market" and "play the game" to get into a house, I refused. Overpaying, I knew, might work in the moment. But when the market got back to normal, I'd be left owning a house that was worth less than I paid for it.
You just can't make money that way.
As it turns out, we ended up buying a great house for thousands under the asking price. Not only that, but the agents cut their commissions to make the deal and actually paid us cash to move in.
I'm telling you this tale for a reason.
My story underscores the importance of managing risk during times of market volatility.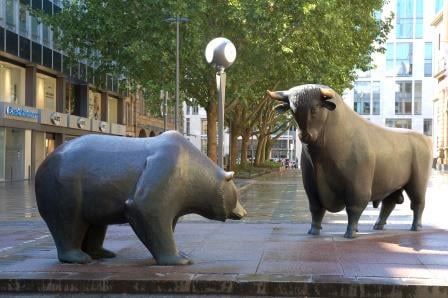 And what's true of real estate is just as true for stocks, including tech stocks. At their core, houses and tech stocks are both financial assets. Managed recklessly, they can drive you into the poor house.
But managed skillfully, they can make you rich.
During my 30 years as an investor, I've developed five tools for turbulent markets. Through the years, they've always turned the table to my advantage.
And today I want to share them with you.
With the Nasdaq Composite Index – and tech stocks in general – going through a turbulent stretch of their own, these five rules will help keep you from making mistakes.
My five rules will help you navigate the market volatility we're seeing right now.
And, in the long run, they will help make you wealthy.
Want More Great Investing Ideas?