to President Obama's August 31 statement on Syria. The S&P500 index fluctuates around the June-August uptrend's 50% retracement. The nearest important resistance is at 1,652.54-1,656.02, marked by last Tuesday's daily gap down. We have no confirmed trend reversal signals, as the index has been in a downward channel since the beginning of August, staying in a four-month long consolidation area, as the daily chart shows: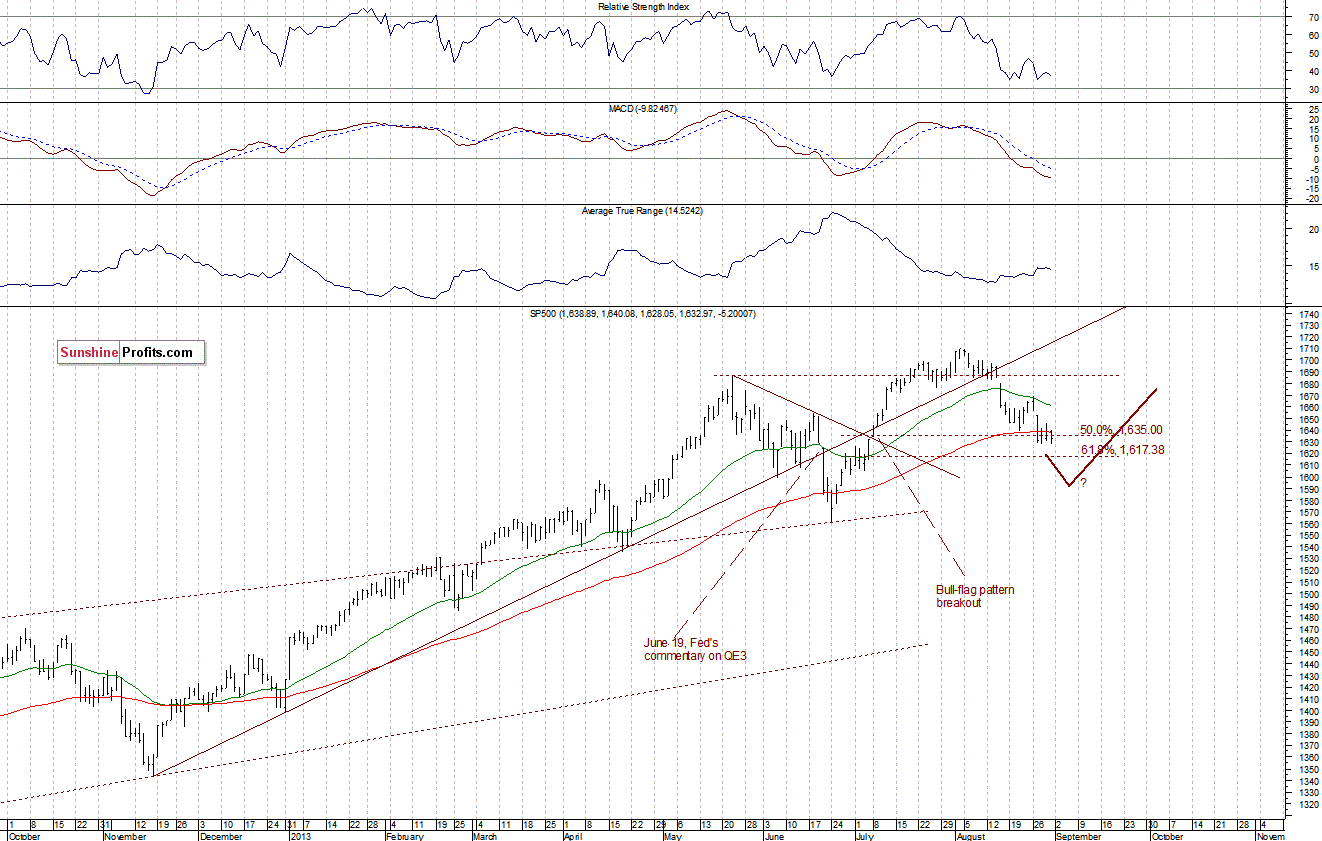 Expectations before the opening of today's session are positive, even though the market sentiment has cooled down since yesterday, with index futures currently up 0.6-0.8% vs. their Friday's closing prices. The European stock market indexes have lost 0.3-0.6% so far. Investors will now wait for the U.S. economic data announcements: ISM Index and Construction Spending numbers, both to be released at 10:00 a.m. The S&P500 futures contract (CFD) extends its fluctuations over the level of resistance at around 1,625-1,630, still well below its month-long downward trend line, as we can see on the 15-minute chart:
This article is brought to you courtesy of Paul Rejczak from Sunshine Profits.