There has been over 4,400 US troops and over 100,000 Iraqi's killed since the United States began its invasion of Iraq.
Not only has there been a horrible cost in lives, but the financial costs have been truly mind blowing.
Already the US has accumulated a bill of over $2 trillion dollars and for what? Apparently not much.
The Islamic State of Iraq and al-Shams (Isis) have declared war on the Iraqi government.
The terrorist group besieged Mosul, the second largest city in Iraq on Monday, successfully driving out the Iraqi military and government.
Over 500,000 people were forced to flee the city.
What has the financial world reeling is the staggering amount of funds that Isis seized during the capture of Mosul's central bank.
According to the regional governor, the terrorist group is now in possession of over $500 billion Iraqi dinars, which is equivalent to $429 million dollars.
Also seized was an undisclosed large quantity of gold.
This makes Isis the wealthiest terrorist group in the world, even wealthier than a number of small nation states, including Tonga, Kiribati, the Marshall Islands and the Falkland Islands.
On top of this, they also seized a number of US military assets.
As the International Business Times reports:
"Photos have already emerged of Isis parading captured Humvees in neighboring Syria, where they are also waging war against President Bashar al-Assad's regime."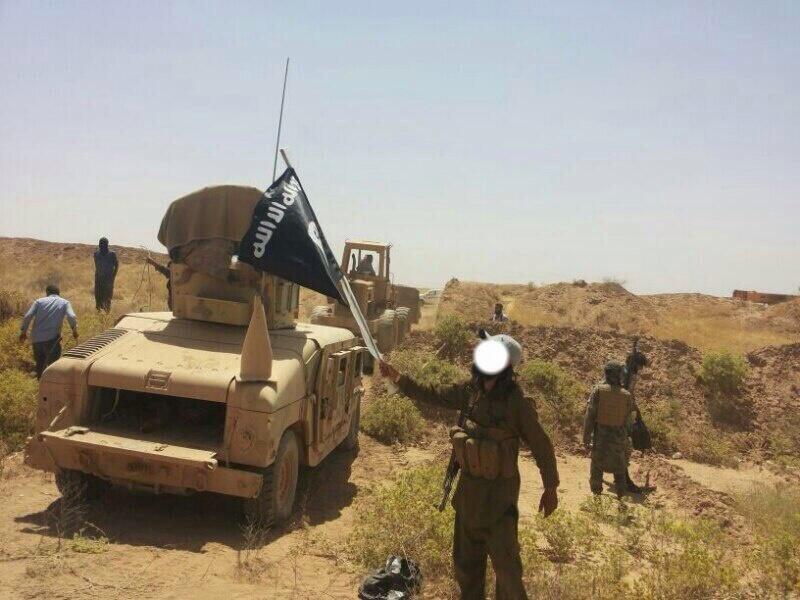 (US-supplied Humvees captured by Islamic insurgents in the battle for MosulTwitter / @jenanmoussa)
As the might of the US military power continues to slip, and as the coffers run dry, we can unfortunately expect to see more scenes like this going forward.
The "War on Terror" which helped bankrupt the US government has clearly failed.
The terrorist simply went into hiding, biding their time.
All that was accomplished was to create that much more animosity towards the West and much more fiat dollars for the military industrial complex.
If the world had an honest reserve currency, such as gold.
Needless conflicts such as the invasion of Iraqi would not occur, the government would be forced to live within its means and mind its own business.
Sadly, we don't live in that system. Fortunately, the fiat money system we do live in, is on its last legs and is clearly crumbling.
Until that day occurs, keep with your conviction and keep stacking my friends.
This article is brought to your courtesy of The Silver Bug.