To see this more clearly, let's zoom in on our picture and move on to the weekly chart.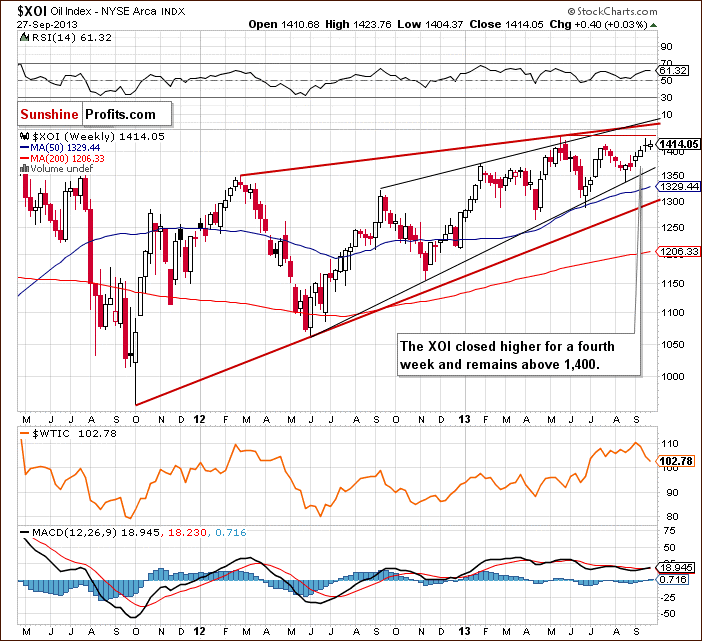 Looking at the above chart, we see that the oil stock index remains above the July peak (in terms of weekly closing prices), but the breakout is unconfirmed at the moment. It's worth noting that the XOI closed higher for a fourth week and is still close to the May top. On top of that, when we take into account weekly closing prices, we notice that this is the highest weekly close since June 2008.
Taking the above into account, we should carefully keep an eye on oil stocks. The proximity of the above resistance level may encourage oil bears to go short and trigger a correction. In this case, the first support would be around 1,400.
Please note that even if the buyers do not give up and manage to push the XOI higher, further increases may be halted by the upper line of the rising wedge (currently close to 1,450).
The medium-term uptrend isn't currently threatened, and the situation remains bullish.
Once we know the current situation in the medium-term, let's focus on the relationship between light crude and the oil stocks.
Want More Great Investing Ideas?