Shah Gilani: Our Too-Big-To-Fail banks are at it again…
The Volcker Rule is supposed to ban the banks from making hazardous and speculative trades.
But the big banks are begging for the chance to make the same kind of moves that got us into the 2008 global credit crisis, one of the worst in the modern world.
It's like they never learned their lesson…
They're even enlisting congressional cronies to do their bidding.
One way or another TBTF banks are going to find a way to speculate us all into another crisis…
Here's everything you need to know…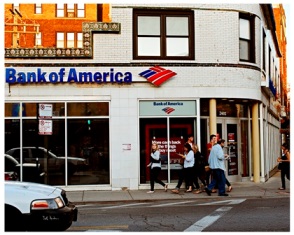 Big Banks Are Trading for Trillions… At Our Expense
The truth is the banks have been fighting the Volcker Rule since it was first floated.
The Rule, named after legendary former U.S. Federal Reserve chairman of the 1980s, Paul A. Volcker, goes into effect in 2015 and has lots of moving pieces.
For instance, it says banks can't have ownership stakes in hedge funds or private equity shops and can't gamble in the markets like they did in their good-old "Trading for Trillions" days.
Collateralized loan obligations (CLOs) are one of the "instruments" or "products" banks still want to trade.
The Volcker Rule says they can trade the simplest version of CLOs, those that have commercial loans in them.
But they're not allowed to trade CLOs that contain bonds, or equity, or other assets papered around CLO packages.
Not that there's anything simple about collateralized loan obligations.
They're complex from the get-go. And some varieties are a lot more complex and dangerous than others, though to the naked eye they look pretty much the same.
What the banks are bitching about is how they'll be restricted in their ability to trade the CLOs they want to own. Did you catch that?