Bob Ciura: McDonald's Corporation (NYSE:MCD) can't seem to get anything right these days. The fast food giant had a terrible year in 2014, marked by falling sales both in the United States and abroad. Here in the U.S., McDonald's core customer demographic remains extremely stressed, and continues to pinch pennies. In the international markets, McDonald's suffered from public relations nightmares in key regions like Japan and China, relating to food safety issues.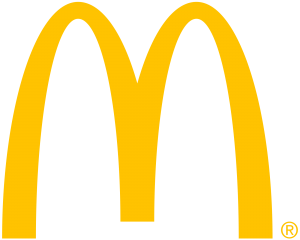 Unfortunately for shareholders, McDonald's isn't off to a good start to 2015. Sales and profits kept falling in the first quarter, because customer traffic declined again.
In response, new Chief Executive Officer Steve Easterbrook unveiled a major turnaround plan on May 4. While the initiatives are interesting and caused the stock to rise in the past several weeks, McDonald's turnaround plans aren't anything investors haven't heard before.
Last quarter, McDonald's global comparable sales, which measures sales at locations open at least one year, fell 2.3%. Comparable sales fell 2.6% in the U.S., 0.6% in Europe, and 8.3% in the Asia-Pacific, Middle East and Africa region.
Total revenue declined 11%, although much of this drop was due to unfavorable currency movements. Still, even excluding currency effects, total sales declined 1%.
McDonald's earnings per share collapsed by 23% last quarter. As if that weren't bad enough, McDonald's also announced that it will close at least 900 of its restaurants around the globe. This decision is a reversal from McDonald's aggressive worldwide restaurant opening strategy, which previously was one of the company's key growth initiatives.
In response to such poor results, McDonald's and its new CEO announced a significant turnaround plan at a big investor event on May 4.
The first major step, according to McDonald's, is to restructure its operating segments. Going forward, McDonald's will report under new market segments that include the United States, the International Lead Markets (which includes most of Europe and Australia), High Growth Markets (including emerging markets such as China, Russia, and South Korea), and Foundational Markets, which will house the remaining geographies.
McDonald's believes this new structure will lead to a greater efficiency through streamlining its operations, and will result in less bureaucracy. That may be true, but it's difficult to believe that simply changing around its reporting segments will really have much of an effect. This seems to be a measure that changes things only on paper.
The next agenda item was that McDonald's announced it will accelerate its refranchising. Through 2018, McDonald's expects to refranchise approximately 3,500 of its company-owned restaurants. This will push the percentage of franchised restaurants to 90%, from the current 81%.
Want More Great Investing Ideas?